More and more companies in 2020 are beginning to shift from physical offices to remote work. That's because remote work saves money, it's easier than ever to be productive online, and employees generally like it. In a survey by Owl Labs, 83% of respondents said the ability to work from home would make them happier. Of course, it's still quite a transition from the traditional office model and many employers are trying to figure out how they can best identify, hire, and train employees in a remote situation. So, if you're wondering how to implement a hiring and training system that works well in the world of remote work, just follow this guide.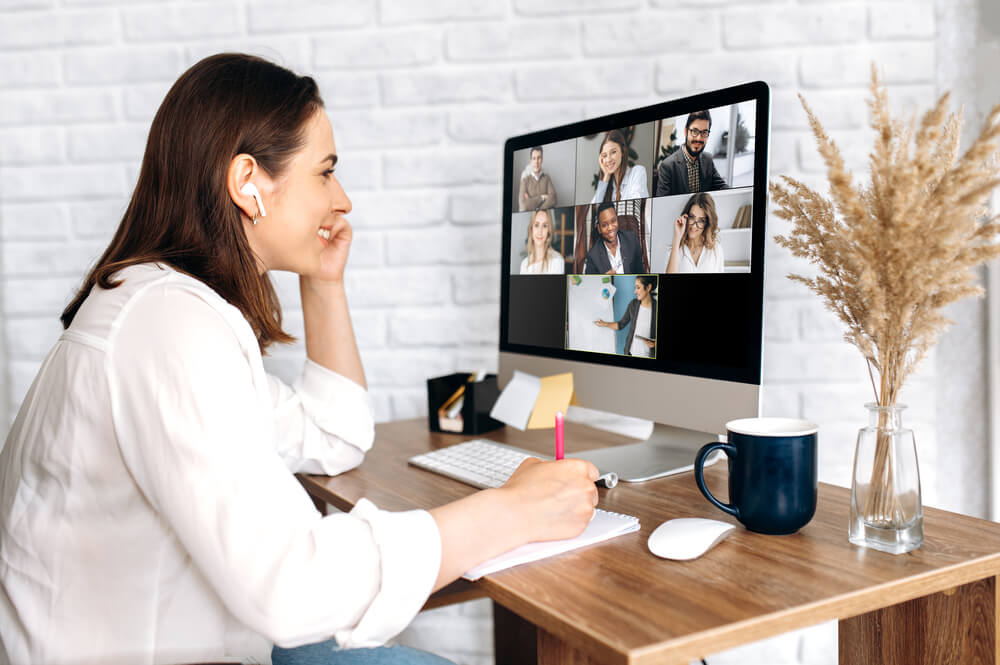 Hiring:
-Maintain a visible online presence.
By creating and maintaining an online presence, you will be able to reach more potential candidates and they will be able to quickly learn about your company, its values, its culture, and the types of roles that are currently available. Make sure your website is visually appealing, easy to interact with, and up-to-date. Create social media profiles for your company and be active online, especially on job recruiting websites like LinkedIn.
-Use sensible communication technologies.
The most common way that applicants interview for a remote role is via phone or video chat. As a manager, you should understand how to conduct a phone interview and become familiar with the basics of video conferencing services like Zoom and Google Hangouts.
-Reassess the skills you're looking for in a candidate.
Can this person work with minimal supervision? Are they self-motivated? Organized? Disciplined? The answers to these kinds of questions are important when making any hiring decision, but are especially crucial when bringing someone on for a remote role.
-Assign candidates a brief sample project.
This not only shows you whether or not the candidate can perform the duties that the role requires, but it can also serve as a great evaluation of their communication and organization skills. Did they ask questions when they ran into problems? Did they organize their time in a way that allowed them to complete the project in a timely and effective manner? If you're potentially trusting them to take on remote projects for your company, you'll want to see how they learn, problem solve, and work.
Training:
-Make management available for hands-on training.
It can be difficult for a new employee to get the hang of things if their only training resources are company manuals and introductory emails. Don't be shy about hopping on the phone and answering any questions your new remote employees may have. Video conferencing apps like Zoom are also a useful resource since you can talk face-to-face and even share your screen with a new hire to give them more comprehensive demonstrations of the tasks you expect them to do.
-Gradually ease new hires into remote work.
Let them know upfront what your expectations are for the next week or two weeks or month. Create small achievable goals for them at first, then slowly increase their responsibilities over time. By achieving these small goals, your new remote workers will develop a sense of pride and begin to feel capable of taking on a greater workload.
-Schedule regular check-ins.
Whether these are team calls, one-on-one meetings, or a mixture of both, these check-ins will give your remote employees the opportunity to touch base with the rest of the team and discuss relevant issues. Your team can go through the week's agenda, address any recent problems, and open the discussion up to general questions and comments. Just be careful not to get carried away with the virtual check-ins— there's no need to schedule a 30 minute meeting to talk about something that could have been covered in an email.
-Give remote employees an opportunity to socialize with each other.
This could mean anything from budgeting a few minutes to discuss how everyone is doing at the beginning of a weekly meeting to holding a virtual happy hour with your team. Remote work can get lonely, so it's always nice to at least give people the option to socialize and bond with their coworkers.
Remote employees can end up being a huge asset for your organization. The key to success here is hiring the right people and training them in a way that takes their remote status into account. If you follow these best practices, and tweak them as needed over time, you'll start to see your investment in remote employees really pay off.