How To Start Processing Groundnut Oil In Nigeria?
Hello, I read through your analysis on Ground Nut Oil processing.
I have a loan that's about coming through. Can you help me with Machine Acquisition, Best Ground Nut Sourcing? I would not mind paying for consulting. I need a kind of statement just like the one you did to show the business profitability as at today.
Groundnut oil is widely used in cooking, including frying, basting, and the manufacture of margarines and shortenings. Groundnut oil processing process, based on mechanical pressing technology, is generally grouped into three stages: groundnut seeds preparation, groundnut pressing and rude groundnut oil refining.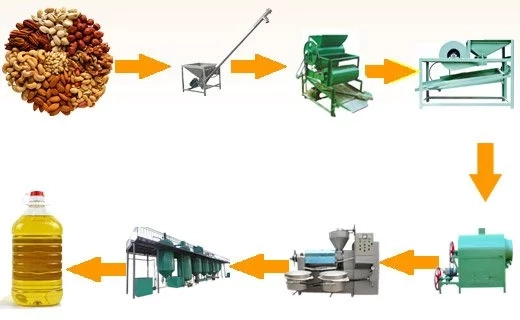 And you could get the machines from alibaba.com. This business is a very lucrative one, so if you really want to choose this line of business, i will say congratulation.