How Much is the Machine for Making Palm Kernel Oil?
If I want to start the palm kernel oil business, how much is the machine?
The machine varies. Its grade by grades.  If you are looking for a brand new Machine, you should have something around #1.5m. For a new one you need around that. It might not be up to that, but you should have that in mind.
The second hand can go for lower price from #300, 000 upward. It also depends on how old and the state of the Machine.
I will advice you go for a new one.  You will make the money back.
My price may not be absolutely right. But that's just an idea.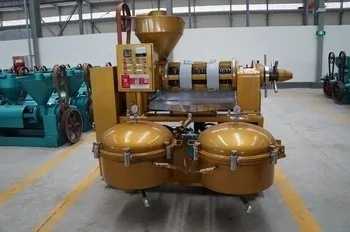 I hope this helps
Budget, between 1.5million and above;
The modern day ones look like this, the Palm Kernel Press;
You can also get some chinese companies contact from google to help you with the pricing, shipping and all that.
Palm kernel oil pressing production line is similar with usual oilseeds. The pre-pressing by palm kernel oil pressing machine can obtain 1/4 palm kernel oil, and residual oil need twice pressing.
Our company can produce the whole palm oil and palm kernel oil production line, and our engineer can design the capacity according to your request.
If you want to know more details, you can search our company on Alibaba or through other ways to contact us.
Henan Doing Mechanical Equipment Co., Ltd      palmoilextractionmachin(dot)com                  oilmachine#doinggroup.com      #is@
Contact: Ms Sophia
Skype: sophia.zang1
Whatsapp: 0086 135 2662 7860
Phone: +86 135 2662 7860
Tel: +86 371 5677 1823