How to apply for Belarus student Visa from Nigeria, Belarus visa agents in Nigeria and Belarus visa requirements for Nigerian citizens. Or Belarus embassy in Nigeria, Belarus visa application form download and study in Belarus international student.I will attempt an answer to these questions in this article if you read to the end. I am going to make the process so easy that if you want to start the Belarus student Visa right away, you can get on it immediately.
I have written some articles about how to apply for a student visa for some countries like: US, UK, Canada, Australia, Netherlands, Scotland, Iceland, Malaysia, Ireland, Portugal, Hungary, China, and others. This article will focus only on how to get a Belarus student Visa from Nigeria. I will like to tell you at this point that you can do the application by yourself. You don't have to pay any online self-acclaimed agents to do it for you. I am going to give you a step by step guide to getting your Belarus student visa easily from start to finish.
READ ALSO: [How To Apply For Finland Student Visa From Nigeria]
Belarus Education Overview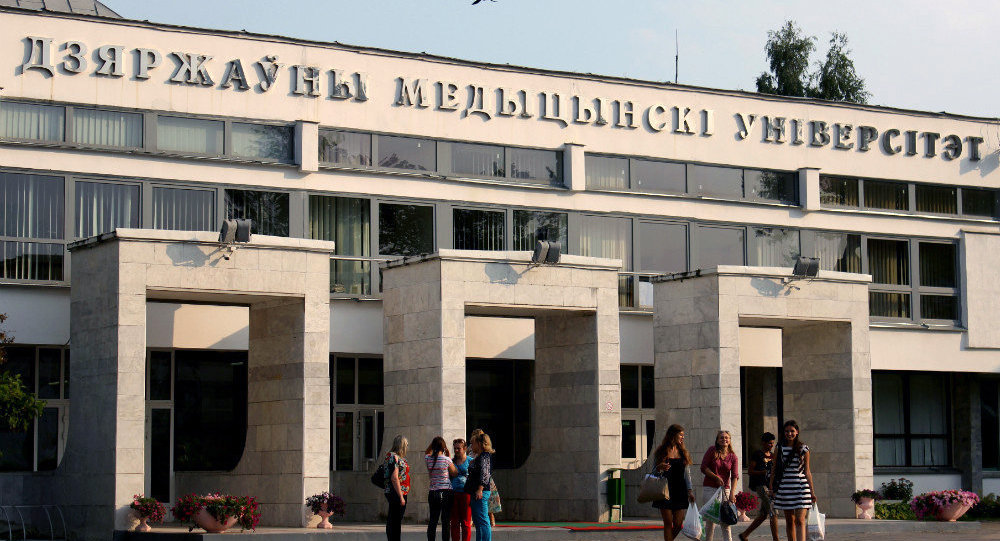 The educational system of Belarus combines the structure inherited from the Soviet Union with a new content developed as an independent state.
Belarus has one of the highest student to population ratios in Europe. The higher education system in Belarus is  prestigious due to its high quality and affordability.
There are four main types of higher education establishments to choose from, which can be either private or state operated: Classical University, Profile University or academy, Institute and Higher College.
Most courses run for 5 years and students can choose to study in Belarus full time, at evening classes or by correspondence. Grants are available for full-time students and scholarships are awarded to very gifted students. All higher education establishments are governed by the Ministry of Education in Belarus.
International students that study in Belarus obtain their higher education in universities, academies and institutes that are not only accredited, but also have a special license to teach foreign students. The Ministry of Education and Science of Belarus controls the quality of educational services done to foreign students.
READ ALSO: [How To Apply For Norway Student Visa From Nigeria]
Documents Required for Belarus Student Visa
A complete documents is a very important thing. The documents should not only be complete, they should be legit and authentic also. The consular officials will need to examine those documents thoroughly before they can approve your application. Below are the documents the consular will need from you during your Belarus student Visa processing.
1. A valid original passport ("Permit for Reentry" or "Refugee Travel Document" are also acceptable). A passport should have at least two blank visa pages and should be valid for at least 90 days upon conclusion of your trip. You can click here to see how to apply.
2. Official study invitation by Migration department of Belarus. The first step to take to get a Belarus student Visa is to apply in an institution in Belarus. After the school offer you an admission, you can then proceed to the embassy.
3. The Application form. The official Belarusian visa application form. The form should bear the original signature of applicant.
4. Transcripts of school-leaving certificate of general educational schools and college, university diploma etc to be legalized in the Ministry of Foreign Affairs of the Federal Republic of Nigeria.
5. HIV Test (Original)
6. Medical Fitness Certificate (must include Tuberculosis and Hepatitis and also the Ministry of Foreign Affairs certificate must legalize it ).
7. Passport size photographs 10 copies. The passports should be recent and clean.
8. A Sponsorship letter. This must include the full name of the sponsor, and full contact details.
9. Original of recent bank statements of a sponsor. This must fully show at least six months bank transactions.
READ ALSO: [How To Apply For Lithuania Student Visa From Nigeria]
How To Apply For Belarus Student Visa From Nigeria
Till 2011 Nigerian students were obtaining their study visas at Minsk international airport but in 2011 Belarus opened the Embassy in the city of Abuja which is the capital of Nigeria so now the Nigerian students obtain their study visas from the Embassy of Belarus in Abuja. Check below for the address.
There is a set of documents which they present along with original study invitation to obtain visa.
Visa issuance time is 2 weeks once you have the official confirmed study invitation by the Migration department of Belarus. The Visa for Nigerian students is D category for 90 days and you can extend within a week for the duration of study the desired course. You will renew it normally every year.
The embassy is located at No 1866, Deng Xioping Street, Plot 214B, Asokoro Abuja. You can call the embassy on phone numbers (8 10 234) 96233210 or (8 10 234) 96233211. You can also communicate with the embassy via email using the address Nigeria@mfa.gov.by.
Belarus Student Visa Important Information
Please note that Embassy of Belarus in Nigeria does not work with agents in Nigeria for visa applications and any involvement of agents with Embassy of Belarus results in quick refusal. Every applicant must present his/her application himself/herself. Also remember that bank statement must fully show at least six months bank transactions.
Applying for Belarus student Visa can really be easy with the right knowledge. If you have any questions about Belarus student Visa or about my previous articles, just ask me below.
Thanks so for reading.