Before you think about acquiring a domain name, you'll need to know different types of domain and their qualities. It's very important if you're going to chose right. Now, let me quickly run down through them and what to look for in domain names.
1. Premium Domain
A premium domain name is domain that is highly of value. For example, most 'Single Word' '.com' domain names like Car.com, home.com, business.com etc. The fewer the letters, the easier to remember and the better of a domain name it is. As a result, the shorter words worth more. What many domain sellers/buyers aim for, is finding such high interest domain name they can purchase or sell to users for huge profit.
Another way to identify premium domain name is if the domain have been advertised previously. That is, the domain has traffics heading towards it. This will increase its worth because much less work has to be done to get the domain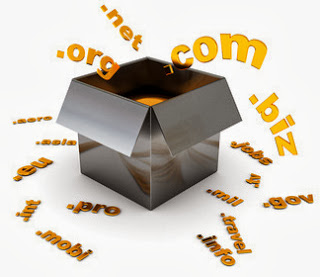 name out into the internet world.
Premium Domain sell fast and for thousands if not millions of dollars.
In the domain network, the easier the domain name is to remember, the higher quality it is even if its not one word. For example, 'ireport.com'. The 'I' is a very popular letter on the internet and the fact that it is only 7 characters makes it easy to remember and it's very easy to say. 'I-REPORT'. That explain why CNN paid $750,000 to acquire it.
Premium domain names are very important to buyers because it help them to get their website popular quickly, and can also be sold and resold for profit by those domain sellers that choose to do their business that way. Either way, they are well worth the investment.
Therefore, premium domain name is 'one word domain' or any domain that already has traffic value and are not too long, the shorter, the better!
2. Generic Domain.
Like Premium domain, Generic domain names is short, catchy, easy to remember and brandable domains. Sometimes, with lots of traffic and 'keyword rich'. Examples: ireport.com, palness.com, musicbox.com, candyShop.com, babyToy.com etc.
If your business name is ABC Corp. and you are in the business of selling 'Baby Toys' online. You'll drive thousands times more targeted traffics if your Domain name includes your "Main Key Word" on it like:
TopBabyToys.com JustBabyToys.com or, ABCKidsToys.com; Instead of your brand name ABCCORP.COM consider the use of your keywords on the domain if your purpose is to drive traffics from search engine.
A good generic domain name can put business way ahead of its Competitors in the search engines, and, generic domains can literally be worth many millions of dollars.
3. Keyword Rich Domain.
This, like the name goes is the type of domain name that is made up of Popular keywords. Examples are: wealthcreation.com, weightloose.com, babyToy.com collectibleHorse.com and many more.
Business owners highly favours keyword rich domain because it helps Drive targeted traffics to their websites, that is the reason good Targeted keyword rich domain sells for a very high price.
Any popular phrase can make a good domain provided the search volume is high. CandyMachines.com does not have the same value as CandyMachines.com because the search values differs. The higher the rank the better.
4. Expired Domain.
Expired Domain is a domain that has not been reregistered by the owner in the grace period allotted and eventually becomes expired, or unusable by the owner, and is placed into the pool of available names again.
Every domain name has expiry date, if not renewed before the expiry that, such domain will be deleted and it'll become expired domain.
5. Typo Domain.
This is the typographic error of popular domains, i.e. google.com and gougle.com the later is the typo of the former. Such domain is used to drive less targeted traffics but always run into the murky water of Trade Mark violation.